Good morning everyone! It's been a couple of weeks but I'm back with another Tag Thursday! This week's tag comes courtesy of Tag Queen Extraordinaire Amy – AKA Golden Books Girl! Now Amy completed this post WAY back in April 2018, almost a year to the day in fact, that's how long I've had this bookmarked to complete for! If you'd like to see Amy's responses to the survey you can find her post here
---
The A-Z Bookish Survey
Author you've read the most books from:
Ooh this is a difficult one, I think if I go right back to my childhood I'd have to say Enid Blyton purely because I know I read all 21 Famous Five books as well as some of the Secret Seven and at least one of the Faraway Tree books. She was a pretty prolific author! Although as I've typed that sentence I've just remembered Francine Pascal and over the years I definitely read a lot of the Sweet Valley series (Twins, High and University) and her Fearless series so I've probably read closer to 60 books by her!
---
Best Sequel Ever:
It is simply not possible for me to select a book as the best sequel EVER! I mean there's Harry Potter and His Dark Materials for starters as two series I absolutely adore! As a huge fan of crime fiction there's also a wealth of sequels there to choose from… So I'm cheating and naming Bright Ruin as the best sequel I read in 2018
---
Currently Reading:
At the time of writing this post A Girl Called Shameless. I'm loving it so far!
---
Drink of Choice While Reading:
What time is it? I'll happily drink a cup of tea, coffee or hot chocolate with a book. I am a particular fan of Whittards flavoured hot chocolates! If it's a weekend evening you might find me relaxing with a G&T.
---
E-reader or Physical Book?:
Physical book, I like having them on my shelves even if I have no space left! I do sometimes find it easier to read using the Kindle app on my iPad though…
---
Fictional Character You Probably Would Have Actually Dated In High School:
Not a creepy sparkly vampire that's for sure! Other than that I'm not really sure… A teenage Cormoran Strike perhaps….
---
Glad You Gave This Book A Chance:
The Cost Of Living by Rachel Ward. It's a cosy crime which isn't normally my thing but I love Ant and Bea!
---
Hidden Gem Book:
The DI Porter series by Rachel Lynch – crime fiction set in the Lake District I think they're brilliantly written with great characters
---
Important Moment in your Reading Life:
There are two I can think of both directly linked to teachers I had at school. The first was my year two teacher noticing I was reading ahead of my age and getting bored with the books in the classroom and letting me borrow her personal (and stunning) copy of The Secret Garden. The second was my GCSE teacher who chose To Kill A Mockingbird as our assigned text, she also suggested some brilliant books to read and introduced me to Toni Morrison and Maya Angelou.
---
Just Finished:
I had not read a proper book in too long before I picked up Shameless today! I did read some Star Wars fanfic though…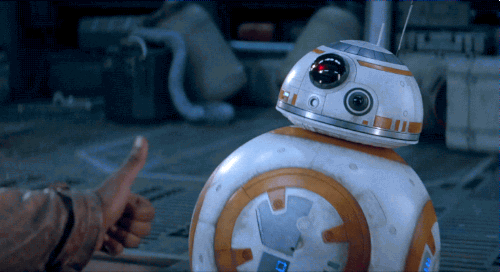 ---
Kinds of Books You Won't Read:
I'm not a fan of high fantasy really – my dad read me The Hobbit as my bedtime story when I was younger but I have no desire to read The Lord of the Rings (or watch the films)
---
Longest Book You've Read:
Harry Potter and the Order Of The Phoenix probably…
---
Major book hangover because of:
Harry Potter and the Deathly Hallows did rather destroy me at the time! I think it was a combination of the story itself and the fact that after almost ten years it was finally over
---
Number of Bookcases You Own:
Two, I'd love to have more, they're both completely full but I live in a small rented flat and I'm not sure where I'd be able to fit another one!
---
One Book You Have Read Multiple Times:
Probably a Harry Potter… I read a lot of mystery and crime fiction and re-reading them after you know whodunit takes away from them a little bit I find… Actually To Kill A Mockingbird I own at least three different editions, in fact it's probably time for another re-read
---
Preferred Place To Read:
Probably curled up on the sofa… But if we get one of those rare brilliantly sunny days and I'm not in work I like nothing better than going and finding a park to sit in! While I do have access to a shared garden it has quite high walls so it doesn't really get a lot of sun…
---
Quote that inspires you/gives you all the feels from a book you've read:
There's a quote from Atticus Finch in To Kill A Mockingbird about courage that has always stuck with me.
I wanted you to see what real courage is, instead of getting the idea that courage is a man with a gun in his hand. It's when you know you're licked before you begin, but you begin anyway and see it through no matter what.
---
Reading Regret:
I'm not sure I really have any regrets, I mean there're certainly books that I didn't enjoy that much, but I'm not sure I'd go as far as saying I regret reading them… I suppose if there was one thing I'd like to feel less guilty about is DNFing a book… I feel bad and end up falling into a bit of a slump not wanting to pick up something else instead of just putting it to one side and moving on.
---
Series You Started And Need To Finish (all books are out in series):
I'm not sure there is one… There are definitely series I've fallen behind with but books are still being published… There are trilogies that are fully released that I've not started yet and by all accounts I should have read years ago…
---
Three of your All-Time Favourite Books:
To Kill A Mockingbird, Harry Potter (I'm classing the whole series as one book – minus the epilogue I'm not counting that), and probably His Dark Materials
---
Very Excited For This Release More Than All The Others:
This is a tough one because there's bound to be books I'm forgetting but I'm really looking forward to Call It What You Want by Brigid Kemmerer and Sanctuary by V.V (Vic) James
---
Worst Bookish Habit:
Buying all the books and not getting round to reading them…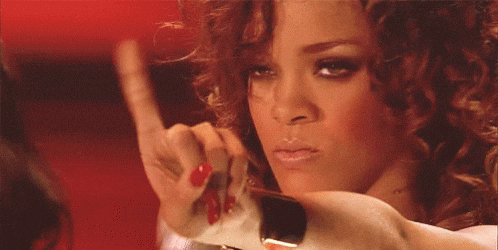 ---
Your latest book purchase:
I pre-ordered the audiobook of The October Man by Ben Aaronovitch.
---
ZZZ-snatcher book (last book that kept you up WAY late):
The Exact Opposite Of Okay – It took me a while to get into it but then I couldn't put it down!
---
That caused me more trouble than you could possibly guess – unless you're Charlotte or Amy and then you'll be all too aware after our chat! I'm not going to tag anyone but if you'd like to complete the survey please drop me a link in the replies and I'll be sure to check it out!